Wear plates for scrap balers
NEW: Innovative wear plates, special design for the recycling industry!
The wear plates of the recycling industry, especially the linings in scrap balers, are subject to an extremely high abrasion wear. The results are frequent welding jobs and machine breakdowns. Especially for these needs, we have developed our innovative CRT60 wear plates. Due to our unique production technology, our wear plates can reach an enormous lifetime, which cannot be compared with conventional wear plates.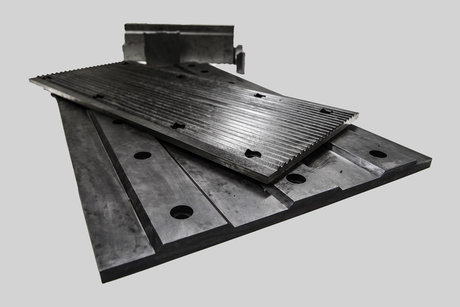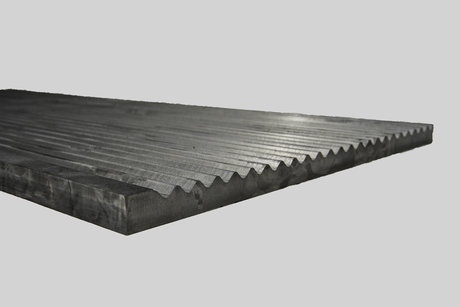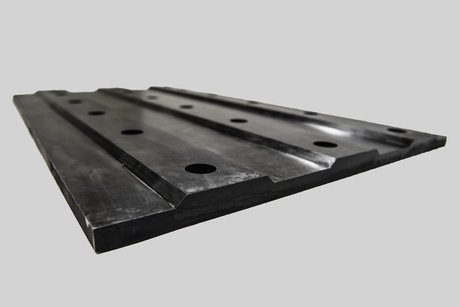 Advantages:
Extension of lifetime by up to 300% (tried and tested)
Increase in productivity
Reduced machine breakdown costs
Reduced costs for wear parts
Reduced change / assembly costs
Reduced maintenance time
Characteristics:
Completely new and innovative material quality for the recycling industry
Surface hardness of 62+ HRC (about 700 HB) for highest abrasive wear resistance
Core hardness of 45+ HRC (about 450 HB) for maximum resilience
Tightest tolerances for maximum safety and fitting accuracy
Welded threaded bolts with optimised, double security
Welding without any difficulty
Additional services:
Should you need support for the installation of the wear plates, please contact us!
Measurements and CAD drawings by our own Design Department
Customisation and inspection of press linings using state-of-the-art 3D software
Customised solutions by our Design & Development Department
Global presence through our subsidiaries for most rapid response times
Besides the top-quality CRT60, C.A.PICARD® offers linings made from all standard materials of the 500 HB category (e. g. Hardox® 500) and thus provides you with the best solution for your individual requirements.

Let us increase together the productivity of your scrap baler!